55mm deep 28mm wide lightweight road bicycle carbon rims tubeless compatible TRF55S
PRODUCT DETAILS
The Serenade bike 55 rim has been designed to meet the demands of the world's best road racers and triathletes through a peerless combination of aerodynamic performance, lightweight design, crosswind stability, increased comfort and incredible stopping power.
Serenade's 55mm used latest technologies to increase depth and improve aerodynamics for a wheelset that's not only faster than its predecessor, but also more stable and confidence inspiring in challenging wind conditions.
Key features:
The ultimate all-conditions racing wheelset
Optimised for 25mm tyres
Rim handmade
Full carbon moulded brake track
2-year warranty
Product parameters

Rims model: TRF55S
Braking System: V Brake and Disc
Applicable Bicycle: Road Bicycles
Appearance: UD/3K/12K
Finishing: Matte/Glossy
Material: Full carbon fiber (Toray T700 + T800 )
Spoke Hole: 16H-36H
Outer width: 28mm
Inner width: 21mm
Depth: 55mm
ERD: 530mm
Weight: 460 +/-15 gr
Type: Clincher, Tubeless compatible
Standard: En Standard
Assembly Hole Dia: 8.5mm
Spoke Hole Dia: 4.5mm
Valve Hole Dia: 6.5mm
Roundness: <0.25mm
Flatness:<0.15mm
Max Spoke Tension:>350kgf
Weight limit:<100kg
Picture browse of 55 carbon fiber wheels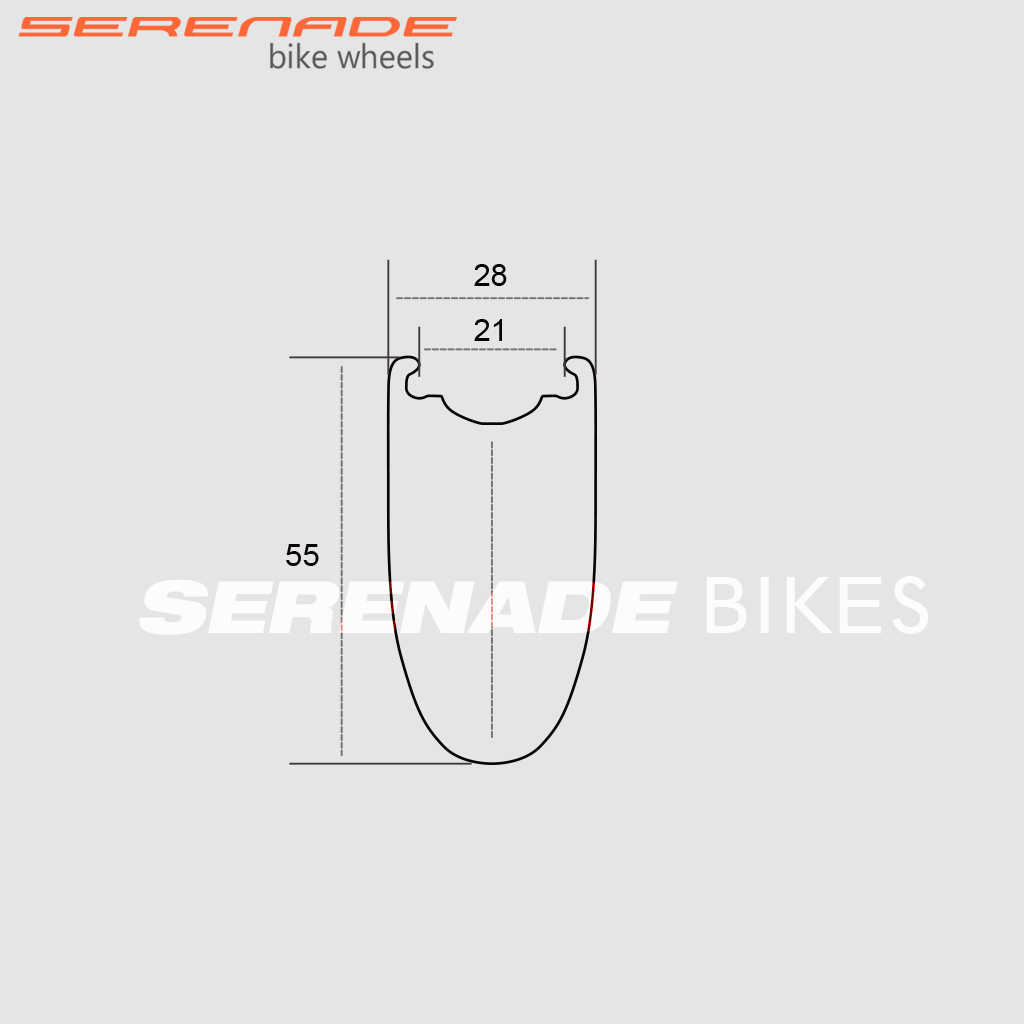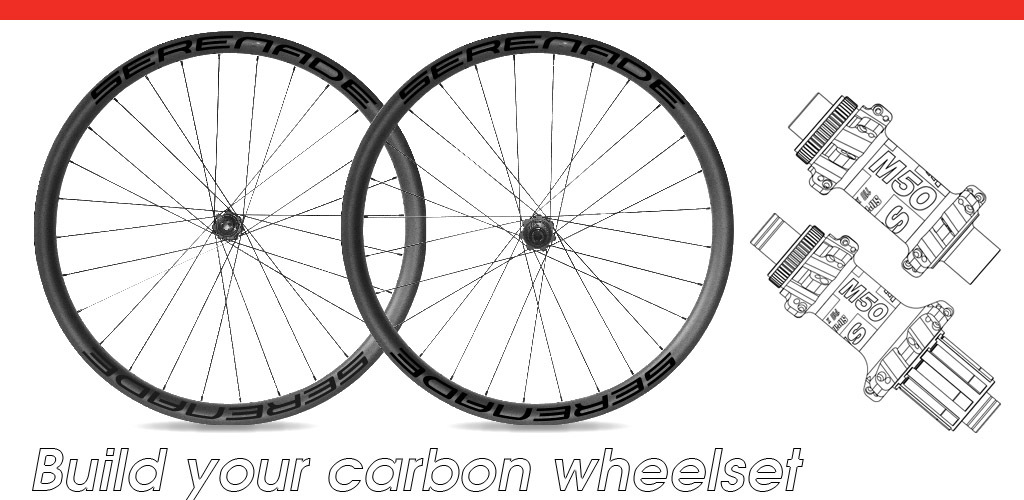 In here you can find many different type of bicycle parts.

Pick up: Mtb carbon rims, Mtb carbon wheels. Road bicycle rims. Road bike wheelset.
We also recommend these products for your reference
The holt products for you

Your cart is currently empty.